We are a full-service landscaping company and do all the services of a landscaping company plus! These can include transplanting or pruning shrubs, spraying for weeds, cutting branches off trees, managing flower beds, installing walking paths and lighting, and prepping lawns in fall and spring by thatch raking, aerating, and applying seed and fertilizer.
Decks
Fences
Patios
Walkways
Garden & Shrub Beds
Fireplaces & Firepits
Spraying
Irrigation Maintenance & Installation
Lawn Care
Tree Removal
Pruning
Snow Removal
Weeding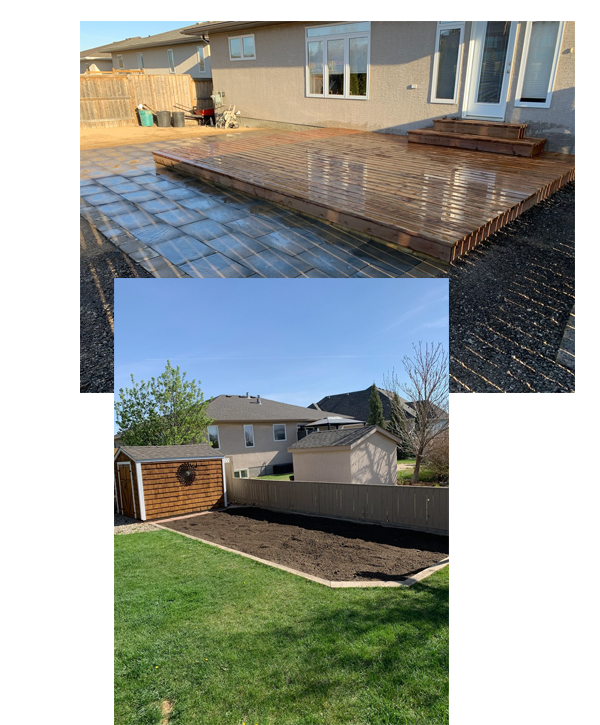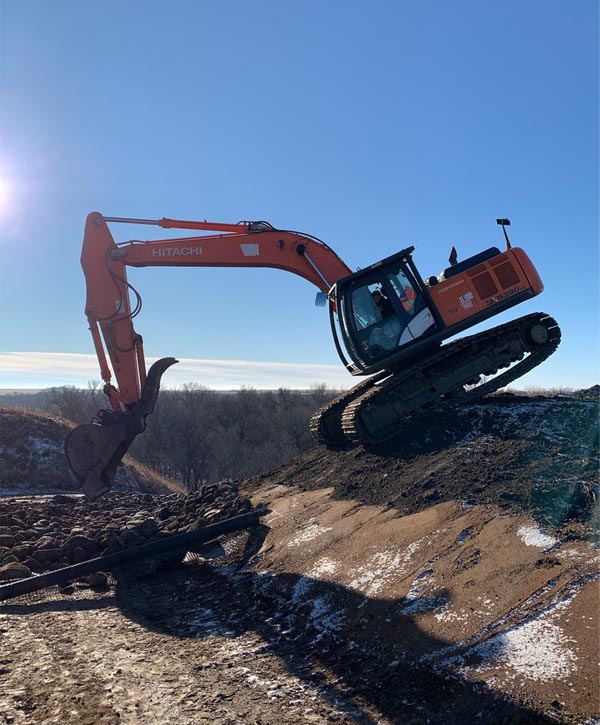 We also do excavating. To make room for that new project that you want to start or do the trenching for laying lines we do it all.
Driveways, Parking Lots
Demolition of all types of buildings & structures
Leveling
Trenching
Concrete Removal
Hauling
Trackhoe
Bobcat Work
Tree Work
Tree & Stump Removal
Trucking
Grading
Large Scale Earth Moving & Payloader Work
Clean up: One of the most important jobs is leaving your yard or property in pristine condition after work has been done. We can clean up the mess, hauling away debris, pieces of demolished structures, and dirt after digging. If we have removed a tree, we will take that away too.
Hydro excavation is a soil removing service. Instead of mechanical tools, the process uses pressurized water to create a dirt slurry. Hydrovac equipment can then vacuum the slurry to reveal deeper layers of the ground below.
Hydrovac Truck Services: Hydro excavation is today's preferred method of exposing buried utilities. It is equivalent to exposing by hand.
Trenching
Daylighting excavate soil around buried facilities
Utility and pipeline crossing
Pre-piling, piling, and directional drilling test holes
Debris removal & clean up
Service & Splice Pits
Integrity Digs
Patios
Cleaning Tanks & Grain Bins
Anything Needing Exposure Underground
Hi-Rail Hydrovac Service
Locally Owned and Operated
Business Hours: 24/7